INDEPENDENT TRAVEL is a licensed, insured and a full service retail travel agency dedicated to providing a travel experience that exceeds your expectation for leisure and corporate travel.     Independent Travel was established in 1992.   Our travel consultants have over 30 years of travel experience.   We are committed to making travel simple and worry free by offering personalized travel services to our clients.
In today's world of instant online access to unlimited information on travel options, you might be wondering why it makes sense to plan your vacation with Independent Travel.    We take the time to get to know you, understanding your approach to travel, what you like to see and do and in what style.   We will then match these factors with your budget and schedule.
Independent Travel is a proud member of Travel Leaders Network, a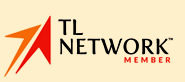 Consortium of over 3000 travel consultants in the USA and Canada.   This provides strong relationships with many travel suppliers in the industry enabling us to give you the best prices for vacations and cruises available to our clients.
We hope that you will give INDEPENDENT TRAVEL the opportunity to serve all your travel needs.
Thank you for visiting our website,
Debbie & Pat